Couples Counseling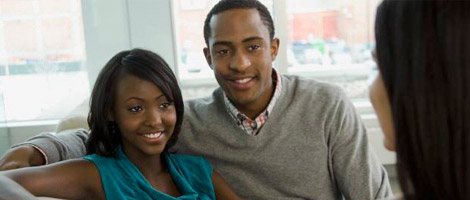 The goal of couples counseling is to understand the relationship dynamic of the couple, and to identify areas of strain and frustration which add stress to the relationship. In a series of counseling sessions, the couple can explore their perception of the relationship, their expectations of each other, and the situations which may be causing them to feel alienated from each other. The therapist acts as a mediator and facilitator to keep discussions on track and to guide the conversation to specific points.  Many types of partnership can benefit from couples counseling, including married couples, couples preparing for marriage, co-habiting couples, dating couples, separated couples, and couples preparing for a divorce.
Common issues that couples therapy can help you and a spouse or partner cope with:
Infidelity
Divorce
Substance abuse
Physical or mental conditions
Same-sex relationship issues
Cultural clashes
Finances
Unemployment
Blended families
Communication problems
Sexual difficulties
Conflicts about child rearing
Infertility
Anger
Changing roles, such as retirement
To learn more about your options for starting couples counseling, please call (919) 781-8370.